The Eberly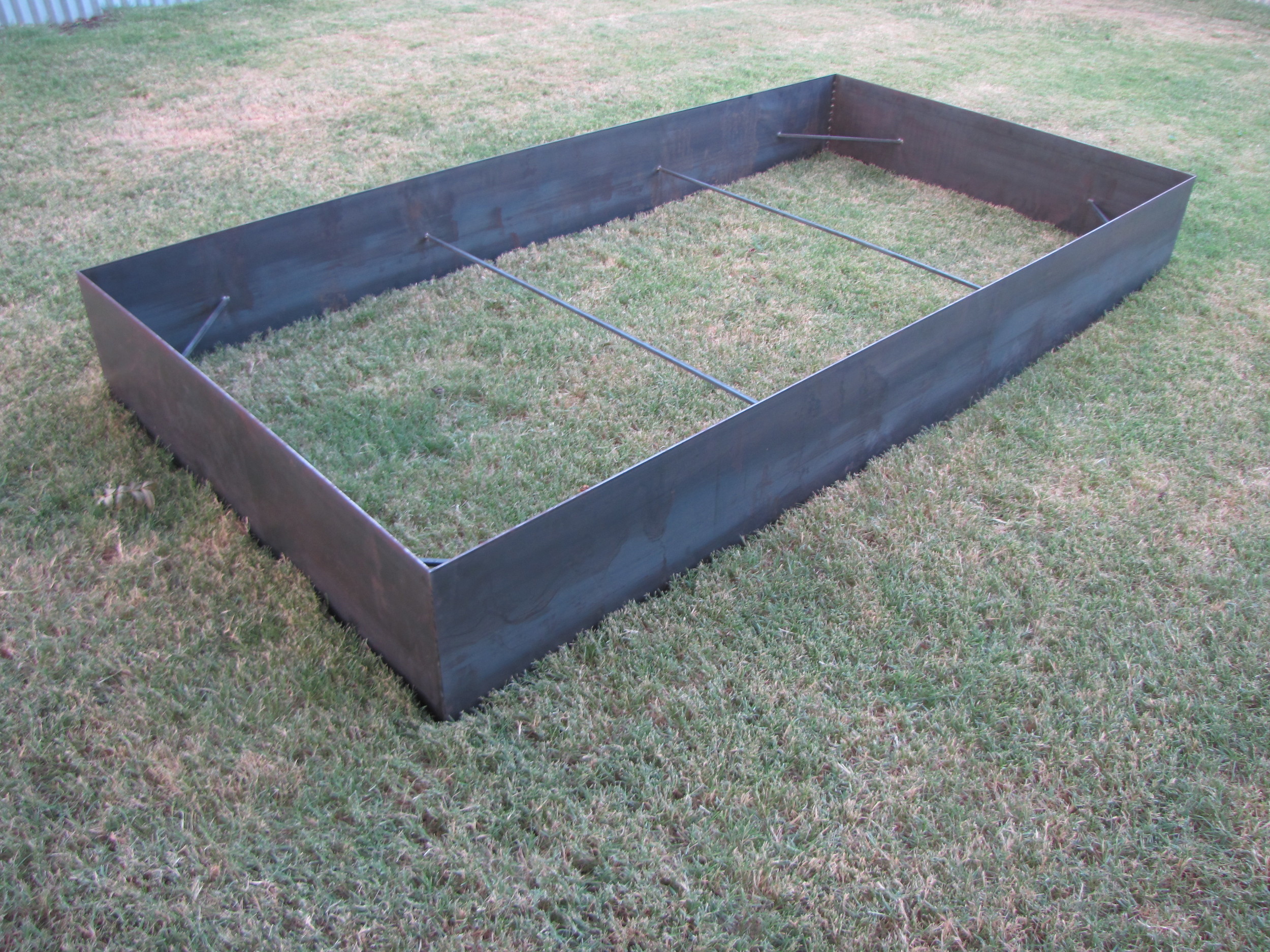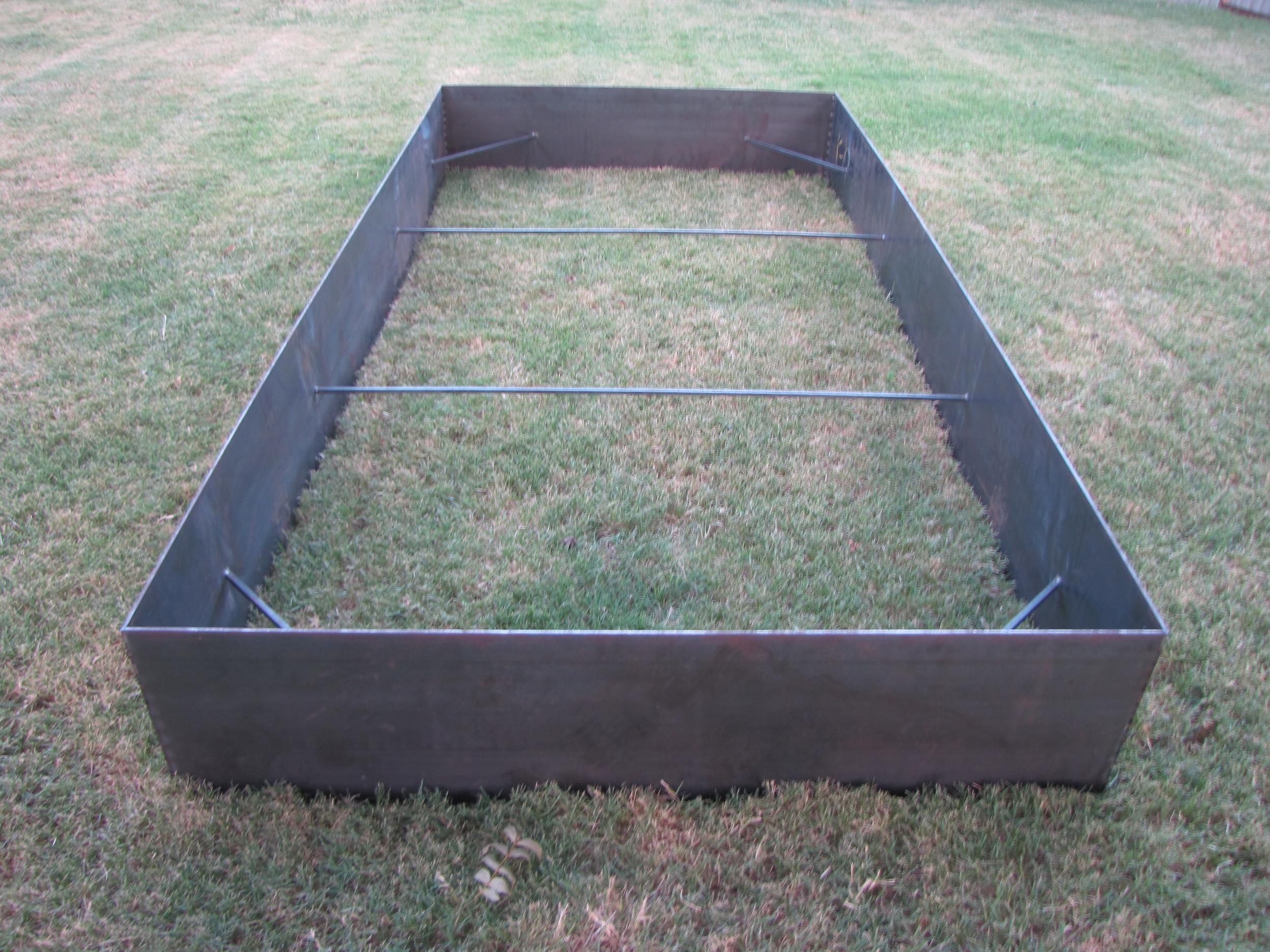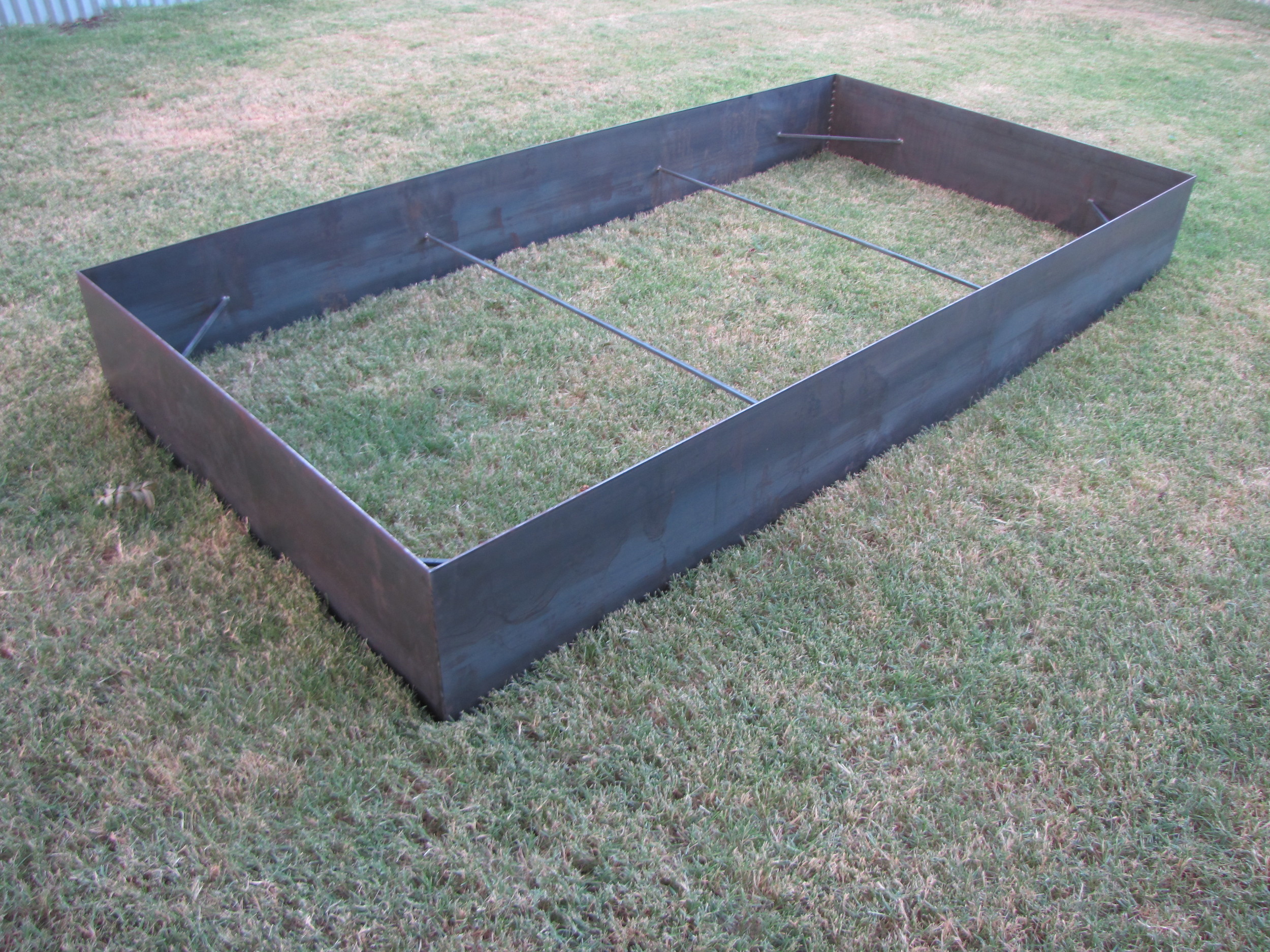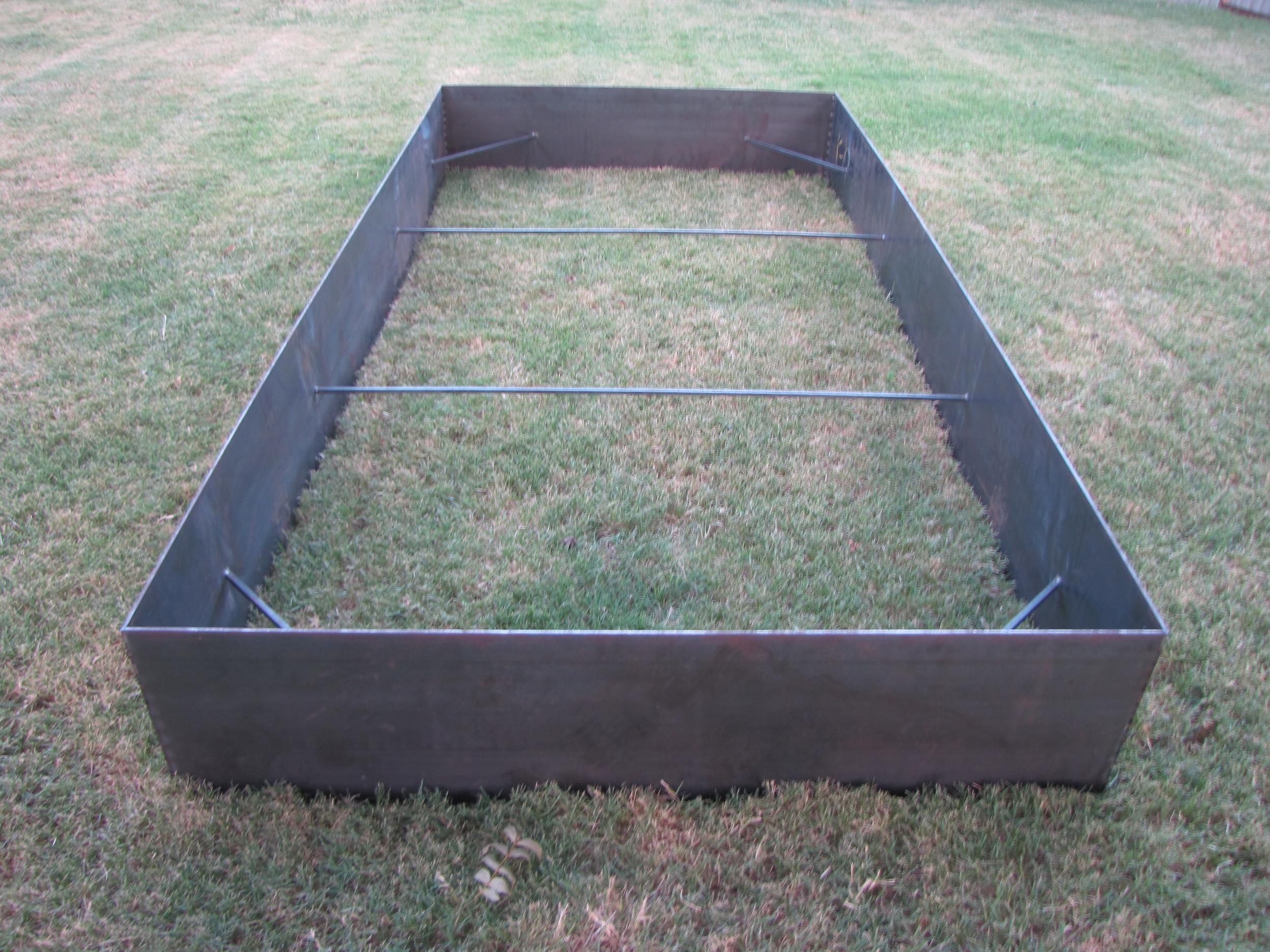 The Eberly
The Eberly is our line of raised beds. They were originally built for raised vegetable gardening, though we have seen them used for raised turf grass patches as well as perennial/annual beds. The Eberly set is kept square via the addition of corner brackets and angle iron welded to each side. These planters to do not include a bottom plate and are intended to be set directly on grade. The Eberly raised bed is our answer to continually rotting wood planters. Due to their size, the Eberly line is available for local delivery or pick-up only. Custom sizes and shapes are available on request.
Oxidation
Our products are constructed from low-carbon steel, aka "mild" steel. Mild steel consists of mainly iron and carbon. Oxygen will inevitably combine with iron to form iron oxide a.k.a. rust. This process is facilitated and even enhanced with the presence of moisture. The greater the moisture, the quicker the oxidation, thus care should be taken in the product's placement as rust can potentially bleed onto surrounding surfaces. This process can be decelerated with a rust-inhibiting paint or clear coat that can be installed at an additional charge. Please contact us directly for options and pricing.
Build Quality, Warranty, and Turnaround
The thinnest plate used in our shop is 1/8". We have found that anything less for applications such as these compromises durability. All planters come with leveling feet to accommodate uneven surfaces as well as drainage holes in the bottom plate to provide relief from boggy soil. All of our products are guaranteed to be free of manufacturing defects for a period of two years from the date of purchase. Please note that rusting, as mentioned above, is not considered a defect and will not be treated as such. Otherwise, please direct any warranty inquiries to maya@welikeplants.com and we will quickly address any issues you may have. Orders typically ship from our shop within 5 business days from the date of purchase.
Shipping
All prices include shipping costs for the contiguous United States via ground transport unless noted otherwise. Shipping beyond the contiguous United States is available upon request, as is expedited shipping. All sales are final.